Typical application of pleated filter cartridge
-Pre filtration of reverse osmosis water system and deionized water system.
-Filtration of beverage, wine, mineral water, purified water, edible oil and so on.
-Filtration of chemical solvents, fine chemicals, and ink.
-Filtration of water used for the medicine, medicament and medicament.
-Others: biological products, plasma, oil field reinjection water, gas filtration and so on.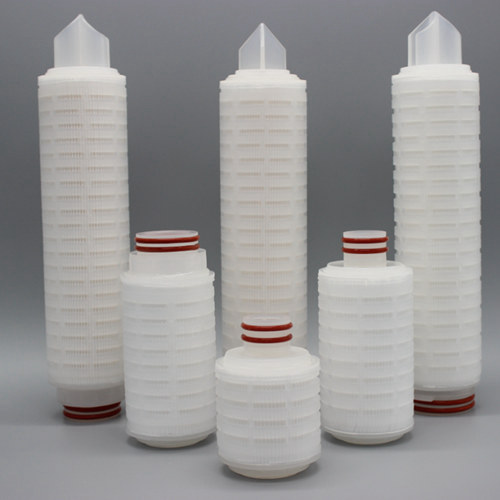 The liquid filtration pleated filter cartridge making process including filter paper pleating, filter cartridge cap welding, filter cartridge length connector welding, filter cartridge fitting ends welding, filter cartridge middle seam welding and filter cartridge length cutting. Shanghai Indro Industry Co., Ltd manufacturers and supply whole production line of liquid filtration pleated filter cartridges.