Product features of liquid filtration pleated filter cartridges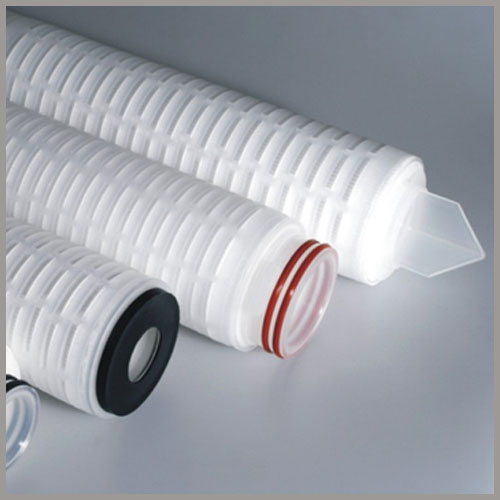 -Relative filtration accuracy, the interception rate of more than 90%
-The chemical compatibility is wide, the circulation is large, the pressure difference is low.
-There is no phenomenon of dielectric loss, which is in line with the pharmaceutical industry standard.
-A wide range of filtering accuracy can meet various application requirements.
-It is welded by soldering process, solid and free from contamination.
-Chemical methods and on line steam sterilization are available.
-It can be cleaned and regenerated, and is economical.
The liquid filtration pleated filter cartridge making process including filter paper pleating, filter cartridge cap welding, filter cartridge length connector welding, filter cartridge fitting ends welding, filter cartridge middle seam welding and filter cartridge length cutting. Shanghai Indro Industry Co., Ltd manufacturers and supply whole production line of liquid filtration pleated filter cartridges.