Tips of selection of filtration speed (air cloth ratio) of bag type dust collector
Bag house filter bags are key parts of dust collector filtration system, and the using life of filter bags has direct relationship of filtration speed (air cloth ratio). The key points of selecting correct filtration speed is being very clear about the characters of dust and the dust gas first, then understanding and realizing the relationships of filtration speed and these three parameters including dust removal efficiency, filtration resistance and dust cleaning performance.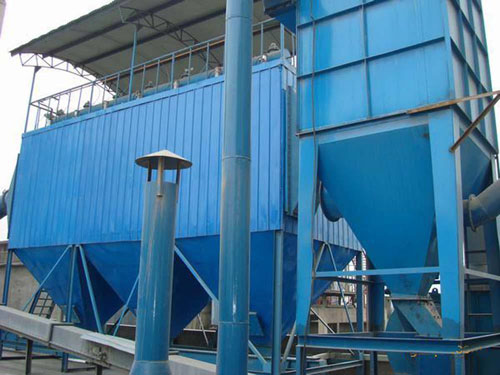 For characters of dust and gas with dust, following points shall be mastered to the maximum:
First, clarify the particle size distribution of dust. Particle size of dust is its basic character, it is a collection of particles of a variety of particle sizes, and it is not enough to use the average particle size to characterize this aggregate.
Second, clarify the viscosity of dust. Viscosity is a characteristic of mutual attraction between dusts or dusts and surface molecules of an object. For dust collector bag house, the influence of viscosity is more prominent, because the dust removing effective and filtration resistance have a lot to do with ability of removing dust from filer material.
Third, clarify the unit weight or bulk specific weight, in other words it is dust weight per volume unit. The unit volume includes volume of dust particles, air volume which adsorbed on surface of dust particle, micro hole of dust particle itself, gap between dust particles. It is of great significance for ventilation and dust removal to find out the bulk density of dust, because it has a close relationship with the dust cleaning performance.
Forth, clarify the physical and chemical characters of dust gas, such as temperature, moisture, chemical composition and properties. Confirmation of these parameters has direct and indirect relationship of additional treatment measures for dust removal and filtration speed selection.