100 micron filter socks - 4 Inch Ring by 14 Inch Long - Aquarium Felt Filter Bags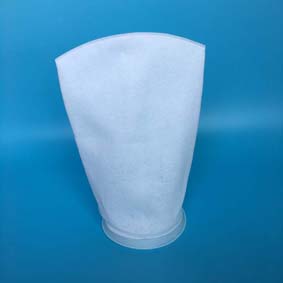 How fast do you go through filter socks? 100 micron filter socks - attaches directly to plumbing Felt is better at removing particles but can clog faster than mesh. Filter socks are frequently used on overflow plumbing to help collect and trap free floating debris, excess food, and detritus, improving water clarity and quality. The plastic ring lets you use a number of different styles and brands of filter socks holder.
Features of SIIC 100 micron filter socks
/CUSTOM MADE - SIIC 100 micron filter socks are constructed only when our factory receives our EXACT SPECIFICATIONS;
/HIGH QUALITY AND REUSEABLE - SOLID CONSTRUCTION and heavy duty stitching make these socks STRONG AND DURABLE so they can be cleaned and reused numerous times. 4 inch by 14 inch long felt filter socks with a 4-inch diameter plastic ring will fit most sump holders.
/REMOVES FINE PARTICLES- SIIC 100 micron filter bags remove much smaller particles from water than 200 micron socks producing POLISHED, /CRYSTAL CLEAR AQUARIUM WATER. Because they trap such tiny debris, they may clog up faster than 200 micron filter socks. SIIC felt filter socks are constructed with durable polypropylene which LASTS LONGER than those made with polyester.
/SAFE FOR YOUR AQUATIC FRIENDS - STRICT QUALITY CONTROL ensures SIIC filter socks remain AQUARIUM-SAFE all the way.
Ask 100micron filter socks and bags price now.