Industrial filter bags materials
SIIC team introduces industrial filter bags materials as followings:
Industrial filter bags include dust collector filter bags and filter bags for industrial liquid filtration/water treatment, solid and liquid separation.
Industrial liquid filter bags materials:
-standard felt: 1-300 micron polyester (PE)/ polypropylene (PP) felt
-monofilament mesh: 25-1500 micron nylon mesh, PA mesh and polyester mesh
-High temperature felt: nomex(aramid) felt, ptfe felt
-Metal wire mesh: stainless steel SS304, 316.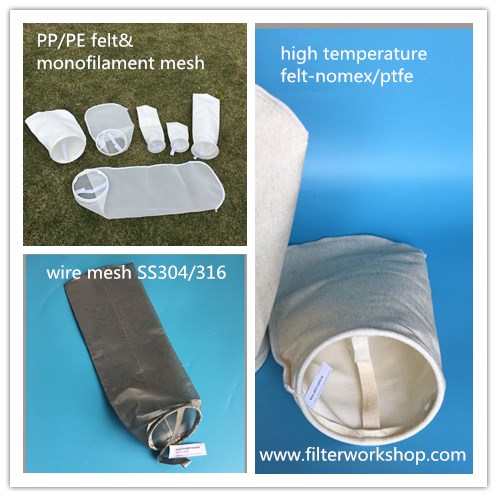 As one professional filter bags manufacturer, INDRO filtration offers the advanced industrial filter bags in the world with features such as multi-layer constructions, fully-welded constructions and pressure-activated seals. SIIC industrial filter bags offer high dirt-holding capacity, and are easy to install and replace. SIIC high-efficiency filter bags address diverse applications requiring removal of solids from liquids. SIIC industrial filter bags and bag filter housings will meet your liquid filtration and absolute filtration needs.