High Flow Rotary Multi-bag Filter Housings
1. Features Of High Flow Rotary Multi-bag Filter Housings
Rotating to open the lid, multi-bag filter housing, from 3 bags to 24 bags, is applicable for high flow filtration, various specification available, and the maximum flow rate up to 1000 m3/h.
Features: Unique mechanical rotating spring lid, easy operation, high economic; each bag keeping 3 points balanced to fasten filter bag as a way to ensure no side leakage; applied in high flow and high solids working conditions.
Flow: 60 to 960 m3/h.
Maximum operating pressure: 10 bar
Maximum operating temperature: 160℃(with Viton O-ring)
Material: 304 stainless steel, 316 stainless steel
Surface treatment: bulge sand lasting (stainless steel) or food -grade mechanical polishing (stainless steel)
2. Applications Of High Flow Rotary Multi-bag Filter Housings
Applied in high flow and high solids working conditions.
Widely used in electronics, semiconductor, chemical, pharmaceutical, food, beverages, paints, paper industry, automobile manufacturing, inks, resins, water treatment and other fields.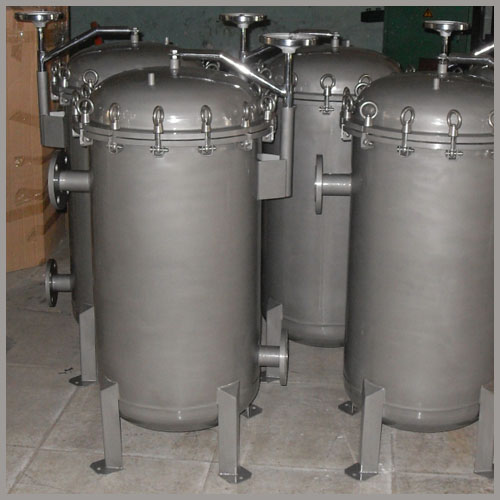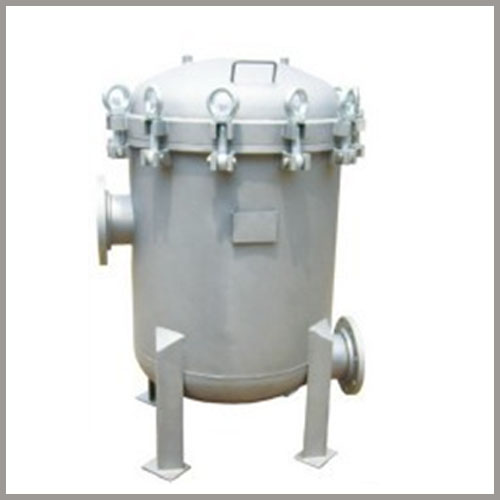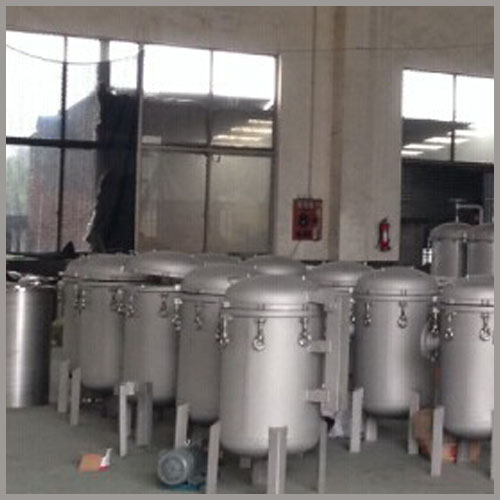 Shanghai Filterworkshop Co., Ltd(Shanghai Indro Industry Co., Ltd) is one of China liquid filter bag housing manufacturers and supplies, is making and supplying China liquid filter elements, liquid filter bag housing, liquid filter housing, SS304 SS316 filter bag housing, single bag filter housing, pp plastic bag filter housing, multi-bags filter housing, side entry bag filter housing, top entry liquid bag filter housing, cartridges filter housing, multi-core filter housing with good quality and good prices.