Several Characteristic Fibers and Interpretation of Terms Related to Filter Material
General Classification of Several Characteristic Fibers and Interpretation of Terms Related to Filter Material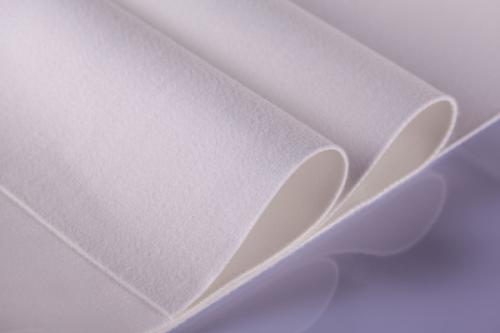 1-Thermoplastic fibers:
A fibre that melts at a melting point.
Thermoplastic fibers include polyester, polypropylene, acrylic, polyphenylene sulfide PPS, glass fibers and PTFE. These fibers can achieve good post-treatment effect.
2-Non-thermoplastic fibers:
MatAMEX, (polyamide aramid fiber), P84 (polyimide), they are not fusible, can not use conventional post-treatment technology.
3-Antistatic fibers:
Stainless steel fibers and carbon or other antistatic elements are mixed with fibers to help reduce the risk of electrostatic accumulation. This kind of antistatic fiber is often used in the case of explosion danger of bag filter.
4-Polycondensation synthetic fibers:
One of the major reasons for the destruction of filter bags is hydrolysis. Hydrolysis is defined as a chemical process in which water molecules are involved in the decomposition of fibers caused by polymer bonds. Synthetic fibers produced by polycondensation polymers are resistant to hydrolysis. These polycondensation polymers include: polyester, nylon, polyimide (P84) and Matas MATAMEX (NOMEX and COMEX) many production processes at high temperatures produce moisture and chemicals (whether acid or base) to produce ideal hydrolysis conditions. High temperature, humidity and chemicals must exist in order to activate hydrolysis. Polyacrylonitrile homopolymer, PPS fibers and PTFE fibers are not polycondensation polymers. They are often chosen to replace fibers with hydrolysis problems. For example, when Metas fibers are hyydrolyzed at temperatures higher than 1350C, PPS fibers are used instead. When polyester filter material is hyydrolyzed below 120 degrees Celsius, it is commonly replaced by polyacrylonitrile, which is called acrylic filter material.