How to repair the dust collector filter bag after the bag failure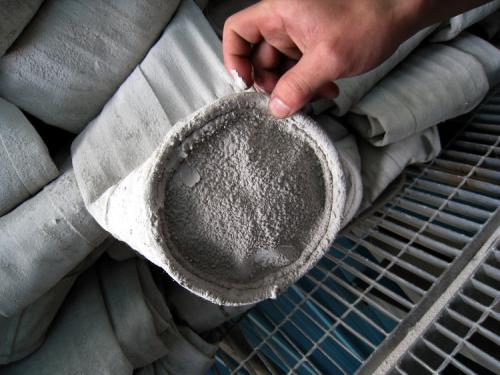 SIIC team from INDRO filtration introduces you technology of repairing the dust collector filter bags as followings:
-For pasted filter bags: when resolving filter bags pasted issues, we need to move the ash cleaning apparatus and testing equipment at site. Dust cleaning is operated at site, clearing the dust cakes on the baghouse filter bag surfaces, reducing the resistance, thus the filter bags dust collection function is restored, and operation cost of end users is reduced. The main body of the ash cleaning device is a small gas tank equipped with a pulse jet valve, and a circular cover is installed outside the output pipe of the pulse valve. The air compressor sends the compressed air to the gas tank through the hose. During operation, the output pipe of the pulse valve is put into the upper part of the dust filter bag, and the round cover plate covers the filter bag mouth tightly. When the pulse valve opens, compressed air is sprayed into the dust filter bag, and the dust on the outer surface of the baghouse filter bag is cleared, and the permeability of the bag is increased. This operation is carried out one by one until all the dust collector filter bags are cleared.
- For filter bags with "Enema" issues: Using the principle of jet pneumatic to clear the dust from inside of dust collector filter bags with "enema", and restore its working ability, so that the number of discarded dust collection filtration bags is reduced. This device is called the "ash suction gun". Its core component is a small ejector, and the compressed air inlet is equipped with a ball valve. The vacuum cleaner has two types of blowing and sucking. It can connect the outlet or the entry of the guider with the filter bags to be dusting separately, so that it can form two working modes of "dust absorption" or "soot blowing".