polyester filter bag with tie straps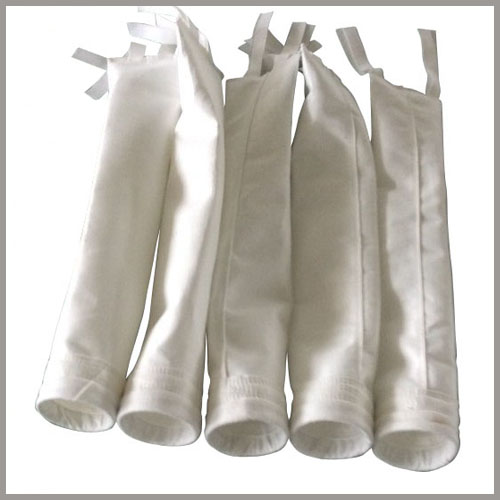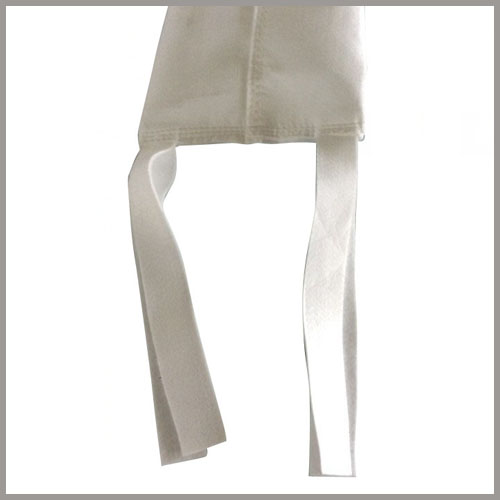 1. Detailed Description Of polyester filter bag with tie straps
Top: snap band top
Bottom:Disc bottom with tie straps
Material:polyester felt
Weight: 350-650g
Working Temperature: 130-150℃
Basic Finish treatment: singed, calendered, heat set
Functional treatment: water and oil repellent, anti-static, ptfe lamination or membrane.
-Filter bags for gas dust collector
Filter Shaker bags/Shaker Bags
Revers air filter bags/Filter bags for revers air
Pulse Jet filter bags
Envelope filter bags
Filter bags for special working conditions
Size: diameter 100 mm, 125 mm, 130 mm, 150 mm, 180 mm, 250 mm etc...
Any length is available. Special size is customizable.
Process Method: sewing or welded
Bag top and bottom types:
1. Raw top(Fold in top)
2. Flange top
3. Double beaded snap band top
4. Cuff bottom
Woven Fiberglass filter bag top and bottom types:
1. Cap top+ Snap band bottom
2. Cap top+ Anti collapse rings+ Cuff bottom
2. Features Of polyester filter bag with tie straps
-Economic material
-normal temperature resistant
-Made of 100% virgin polyester fiber
-Acid resistance: normal
-Alkali resistance: normal
-one fabric which is used most widely
3. Applications Of polyester filter bag with tie straps
As filter bags, polyester filter bag with tie straps are widely use in Industry of Steel, Chemical, Waste incineration, Cement, Construction material, Thermoelectricity.
We make filter bags to fit most styles and types of baghouses and other dust collection systems. Filter bags come in a wide range of fabrics, coatings, finishes, sizes and configurations. Let us help you today to find the right bag for your industry application and dust collection system. With over 20,000 bags in stock and the ability to expedite custom orders, we deliver better lead times, cost effective solutions and responsive service to your filter bag needs.