Plate type press filter cloth
SIIC plate type press filter cloth, one piece for each set. Mostly use multi-filament filter cloth, strong filter cloth. Easy installation.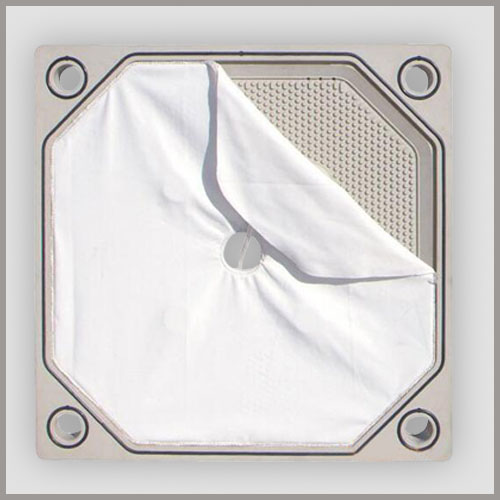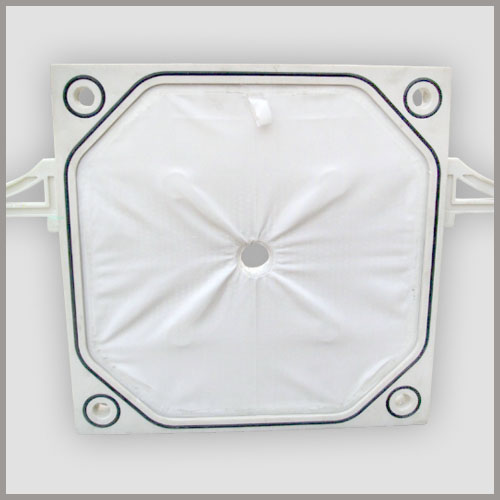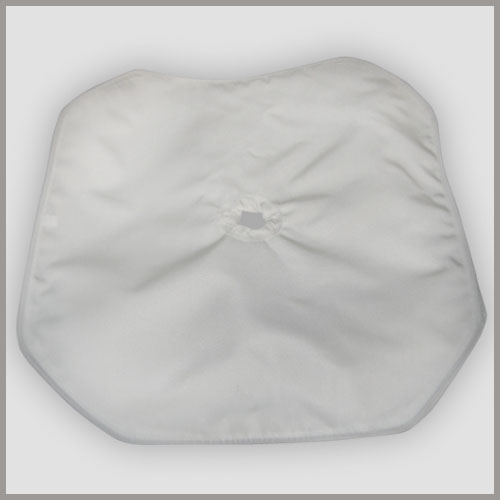 1. Specs of Plate type press filter cloth
Materials: most common filter materials include polypropylene, polyester and nylon, other materials such as cotton, felt (non-woven), can be custom made.
Sizes:500*500mm, 630*630mm, 800*800mm, 870*870mm, 920*920mm, 1000*1000mm, 1250*1250mm, 1500*1500mm, 2000*2000mm, other size can be custom made.
Generally, the plate size and press filter cloth size as followings:
Plate size: Cloth Size:
800*800mm 900*900mm
1000*1000mm 1100mm*1100mm
630*630mm 700mm*700mm
1250*1250mm 1350*1350mm
Shanghai Indro Industry Co., Ltd manufactures industrial filter cloth for all sizes and models of filter presses.
2. Features of Plate type press filter cloth
-Standard and custom press filter cloth made by Shanghai Indro
-Be sewn to the exact specification of your filter presses
-Experienced sewing staff
-High grade filer cloth
- Shanghai Indro manufacturer press filter cloth for all types of press filter plate: gasket and non-gasket, center-feed, corner-feed, membrane, plate and frame, special custom made press filter cloth, rubber barrel necks,
-Options for Hook & Loop Material and Latex, improve
-Decreases installation time, improves fitting, and minimizes leakage
3. Tips of SIIC filter cloth used for press filters:
- SIIC industrial filter cloths for press filters come in many different materials including polypropylene, polyester, cotton, nylon, felt, and many other materials.
-Filter cloth types: Mono-filament, multi-filament and Mono-Multi filament.
-Filter cloth weave: plain, twill, and satin (or sateen).
4. Applications of Plate type press filter cloth
Widely use in solid-liquid separation in petroleum, chemical, metallurgical, ore dressing, carbon black, dye, pharmaceutical, food and other related industries.
About press filter cloth:
Press filter cloth means the industrial filter cloth mainly used for solid-liquid separation. It includes belt conveyor, plate, frame and centrifugal press filter cloth.
The material includes woven polyester, polypropylene, cotton, nylon, and non woven fabrics.
Press filter machine mainly include plate and frame types. So press filter cloth mainly includes plate and frame types of filter cloth.
Frame types of press filter cloth: shall cut filter cloth into two pieces, one set includes two pieces. According to feeding location, there are center-feeding and top-feeding. And from other terms, there are open delivery, closed delivery, washable and non washable. Its process shall match the frame types of press filter.
Plate types of press filter cloth: no need to cut one filter cloth into two pieces. One set includes only one piece. Set the feeding position and small holes as per the design of press filters.