P84 high temperature resistant needle punched felt filter bags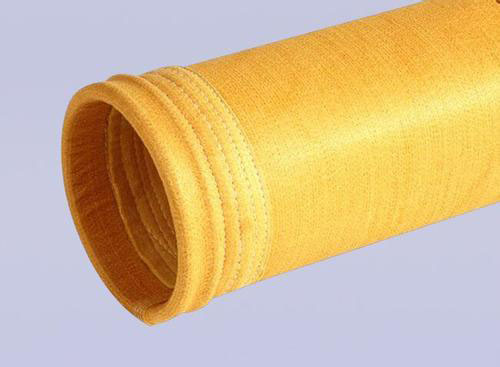 1. Significant temperature resistance: operating temperature 260 C;
2. Good chemical resistance: P84 filter bag has certain advantages for filtration of acidic waste gas and alkaline dust.
3. Low reverse washing pressure and high elastic mud cake efficiency, applied to asphalt plant, cement plant, waste incinerator, liquid bed boiler, coal-fired boiler and so on.
P84 high temperature filter bag, which is made by P84 high temperature needling filter felt, has a certain advantage of temperature resistance to acid waste gas, and the dust filter bag is widely used.
Weight: 500g/m2  
Material:  P84/P84 scrim   
Thickness: 2.3mm
Air permeability: 15m3/m2.min   
Warp tensile strength: 700N/5 20mm
Weft tensile strength:1200N//5 20mm  
Warp Elongation:<35%   
Weft Elongation:<55%
Working Temperature:≤260℃    
Finish treatment:Singed, calendered and heat set