Main filter bag cages damages from corrosion and mishandling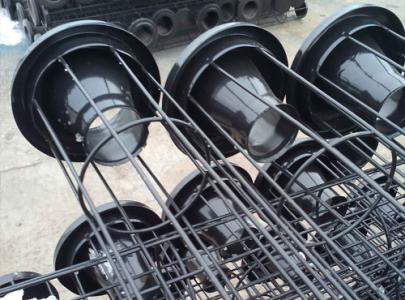 The main two types of filter bag cages damages: physical damage (bending, breaking, warping, etc.) and corrosion. Cages frequently get bent or broken by maintenance personnel over time by handling during change outs and maintenance work. Other times, cages are damaged when stacked on top of each other for storage. Additionally, fires or temperature excursions can warp cages.
Corrosion can occur from chemical attacks (e.g. acid flashes,) or upset conditions within the system. In some applications, high moisture levels can promote corrosion of the metal cages very quickly. And sometimes cages are stored outside uncovered and left exposed to the elements.