Filter bag hot air welding machine solutions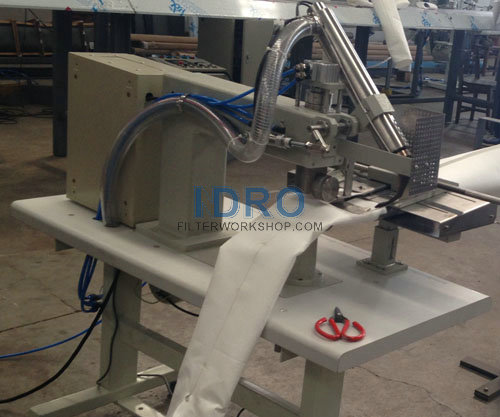 Equipment configuration:
Frame: steel structure
Power supply: three phase 380V
Equipment power: around 5KW
Hot air mechanism: imported (3.3KW), hot air temperature adjustable.
Working mechanism: speed motor, equipment must have gas source.
Working principle:
High temperature hot air radiation heating is used to melt and melt the fabric at the same time.
Requirements for raw materials
1, a central hollow shaft is needed for loading on the feeding rack and providing the inner diameter of the axle.
2, must be smooth, both sides should be neatly;
3, the size should be consistent;
4. Provide the inner diameter of the finished product.
5, provide product material (provide basis for adjusting hot air temperature);
6. Provide the maximum outer diameter and weight of a coil of raw materials (provide reference for the design of feeding mechanism).