Dust collector filter bags sizes selection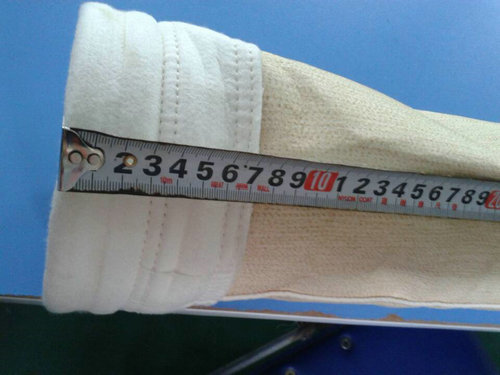 As one dust filter bags factory, SIIC team from INDRO filtration is glad to teach you to select the filter bags sizes as following:
The dust filter bag size directly affects the dust removal efficiency of the bag filter. It is necessary to consider many factors when selecting and confirming the size of the dust filter bag.
-Length of dust collector filter bags
-Diameter of dust collector and baghouse filter bags: for common pulse jet baghouse, the diameter of filter bags is usually between 120mm and 152mm.
- When the air volume, the wind speed and the diameter of the dust filter bag are the same, the length increase of the filter bag will increase the filter area of the single dust filter bag, thus reducing the number of filter bags and reducing the area.
- When on-line dust cleaning, the longer the dust filter bag is, the greater possibility of the dust being re sorted out of the dust filter bag; in case of off-line cleaning dust, the longer the filter bag is, the longer the time for the suspension after the dust cleaning, and the slower the restoration filtration of ash cleaning room.
- It is necessary to select the size of the filter bag for dust removal equipment to meet the requirements of filter air volume and equipment cleaning method, and also to take into account the actual conditions of the site conditions.
INDRO filtration, one professional filter bags manufacturer, focus on making and supplying all kinds of industrial filter rolls and filter bags to fit your dust collector and baghouse system. The filter bags materials include polyester, ptfe laminated polyester filter bags, water and oil repellent, anti-static filter bags, acrylic felt filter bags, pps filter bags, nomex filter bags,P84, ptfe filter bags.
Also we supply galvanized, expoxy, stainless steel filter bags cages.