Coking industry filter bags materials selection solutions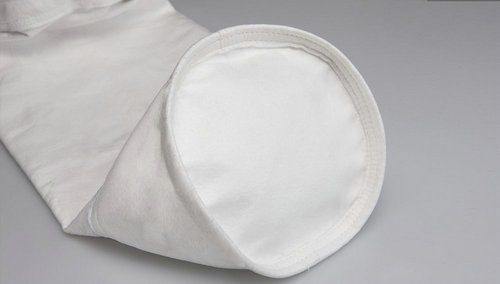 As one professional coking industry filter bags supplier, SIIC introduces you coking industry filter bag material selection solutions as followings:
Characteristics of flue gas in Coking Industry:
(1) the air temperature of coke oven flue is relatively low, which is 180~300 degrees Celsius, most of which are at 200~230 degrees Celsius.
(2) The SO2 content in flue gas of coke oven ranges from 60 mg/m3 to 800 mg/m3, and the NOx content varies greatly from 400 mg/m3 to 1200 mg/m3.
(3) The flue gas components of coke oven flue flue fluctuate periodically with the operation of coke oven hydraulic exchanger, and the differences between the peaks and troughs of SO2, NOx and oxygen contents in flue gas are large.
Fiber selection characteristics:
Polyimide (P84) fiber:
1) With significant temperature resistance, which can work at 260℃ for a long time, and the instantaneous temperature can reach 280 ℃.
2) It can withstand high filtration velocity, good acid and alkali resistance, corrosion resistance and oxidation resistance, and has a certain degree of hydrolysis resistance.
3) Wear resistance, acid and alkali resistance, strong corrosion resistance.
4) The sectional shape of the three leaves makes the filtration precision high, the surface finish is good, and the pressure difference is small.
PTFE fiber:
PTFE fiber, commonly known as the king of plastics, has excellent chemical stability and corrosion resistance, which can improve the chemical erosion of filter media. It is with excellent temperature resistance, continuous use temperature of 260℃, instantaneous 280℃.
Water content varies greatly: 5% to 17.5%.
Item

Pure PTFE laminated PTFE filter felt

PTFE compound filter material

Layer Fiber

PTFE

PTFE+P84

Support Scrim

PTFE

PTFE

Weight(g/m2)

750

650

Working temperature (Continuous) ℃

260

260

Working temperature (Surge) ℃

280

280

Tensile Strength(N/5*500px)

Warp

>800

>800

Weft

>1000

>1000

Elongation (%)

Warp

<20

<30

Weft

<40

<50

Air permeability

(m3/m2*min at 127mm H2O)

2~5

12~16

Air Flow

(Air cloth ratio)(M/Min)

<1.0

<1.2

Applications:

Occasions with high temperature resistance, oxidation resistance, excellent acid base corrosion resistance, high humidity and high filtration accuracy.

It is suitable for the occasion of high temperature resistance, oxidation resistance, acid-base corrosion resistance, general hydrolysis resistance, high dust concentration and high filtration accuracy.

Note: The above parameters and selection are based on the conventional flue gas conditions of our company for the design of the program, reflecting the performance of the product.

The selection and design of exact cases need to be according to the exact working conditions.