Biomass power plant industry filter bags materials selection solutions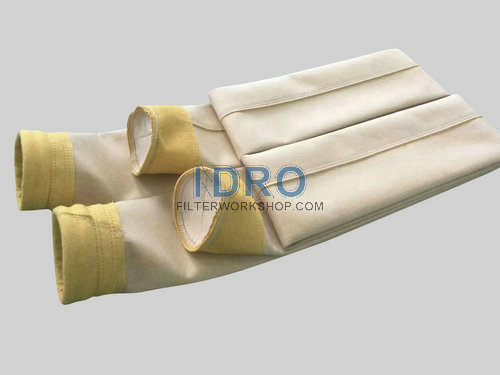 As one professional biomass power plant industry filter bags supplier, SIIC introduces you biomass power plant filter bag material selection solutions as followings:
Analysis of flue gas characteristics of biomass power plants:
The pollutants in biomass combustion mainly depend on the characteristics of fuel, combustion technology, combustion process and control measures. They are mainly soot, carbon monoxide, nitrogen oxides, HCl and so on. The main components of combustion and emission of atmospheric particulates are carbonaceous particles and water-soluble potassium (K+).
Flue gas characteristics:
1. The composition of smoke and dust is complex: besides carbonaceous particles, there are also toxic and harmful substances such as sulphur, hydrogen and heavy metals.
2. Moisture content is high: even more than 40%, resulting in larger smoke volume and higher exhaust heat loss.
3. Dust removal is difficult: after burning, the dust is lighter and the adhesion is strong.
4. Strong corrosion: the flue gas contains acidic components of chloride ion combination.
5. The risk of spontaneous combustion: there are many unburned components in soot and spontaneous combustion in the case of high temperature and sufficient oxygen.
Item

Pure PTFE laminated PTFE filter felt

PTFE compound filter material

Layer Fiber

PTFE

PTFE+PPS

Support Scrim

PTFE

PTFE

Weight(g/m2)

750

650

Working temperature (Continuous) ℃

260

170

Working temperature (Surge) ℃

280

200

Tensile Strength(N/5*500px)

Warp

>800

>800

Weft

>1000

>1000

Elongation (%)

Warp

<30

<30

Weft

<50

<50

Air permeability

(m3/m2*min at 127mm H2O)

2~5

10~15

Air Flow

(Air cloth ratio)(M/Min)

<1.0

<1.2

Applications:

Occasions with high temperature resistance, oxidation resistance, excellent acid base corrosion resistance, high humidity and high filtration accuracy.

Occasions with high temperature resistance, excellent acid and alkali corrosion resistance, where sulphur and oxygen content in flue gas is common.

Note: The above parameters and selection are based on the conventional flue gas conditions of our company for the design of the program, reflecting the performance of the product.

The selection and design of exact cases need to be according to the exact working conditions.