Asphalt mixing station filter bags selection-nomex filter bags
The working condition of asphalt mixing plant is very complicated. The dust collector filter bags face the test of high temperature and high concentration of dust. If the filter material of the dust collector is not suitable for the working condition of the asphalt mixing station, it can not only make the equipment do not work normally, cause great economic loss to the user, but also affect the dust removal work, which leads to the excessive emission of the smoke and dust.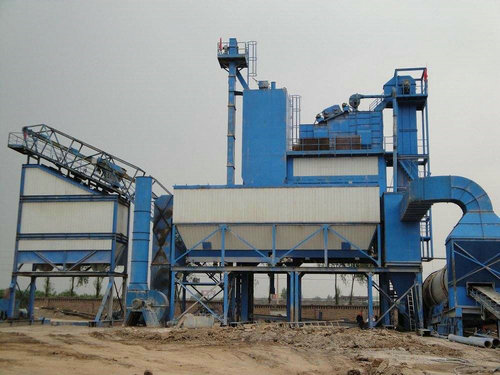 As one professional filter bags manufacturer, SIIC team from INDRO filtration share with you about asphalt mixing plant filter bags selections:
First, filter bags must be properly voids, so that the air can pass smoothly, and block small dust going into the inside of dust bag filter cloth. Once the dust of fine particles enters the filter material of the dust bag, it can not be cleared out thoroughly, which causes the air permeability of the filter material of the dust bag to be greatly reduced, the resistance is raised, and even lead to the complete failure of the dust filter bag and filter bag can not work. This is also the reason why the diameter of the bag fabric is fine and dense. Although the filter material of fine fiber dust filter bag is high, the filtration resistance is larger when it is first used, but it is stable in the whole period of use, and the service life is longer.
At present, in the market, there are already some new filtering materials which can prevent dust from entering the dust collecting bag filter material and be also with good air permeability. For example laminated filter bags: filter bags made of filter materials treated by ptfe coating or membrane. The inert resin has the characteristics of water repellent, oil proof and smooth surface not easy to stick to the dust. Even the high water content dust can not easily adhere to the surface of the dust bag and cause the paste. There is also special treatment powder spray on the dust bag filter surface to make it form very thin dust cake, making the gap become more uniform and small. The same process can be achieved by special treatment of the surface of filter cloth, such as calender and sintering.
According to characteristic of nomex filter materials, nomex filter bags are the best selection for asphalt mixing station and plants dust removal.