Anti static filter bags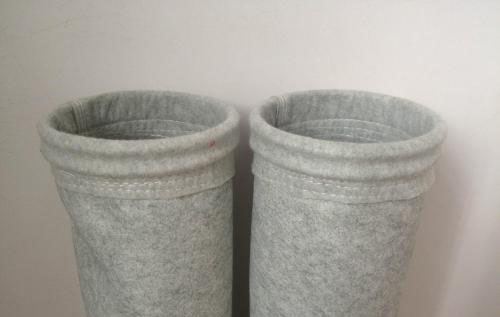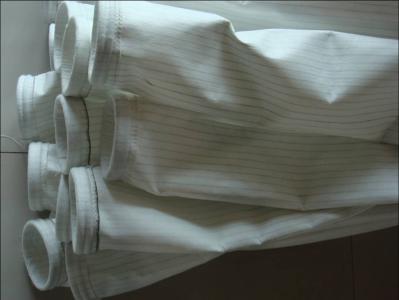 Sparks or external ignition and other factors can easily lead to explosion and fire. In the dust collection system, dust and dust in the pipe, filter bag and dust between friction, collision, stripping, crushing will make the dust and filter material surface electricity. When the surface of the filter has a certain amount of charge and can not be released in time, a high voltage discharge will be formed to produce an electric spark, which is very likely to lead to a dust explosion. When the concentration of industrial dust reaches a certain degree (i.e. the explosion limit), if there is an electrostatic discharge fire, it is very likely to cause dust explosion.
The anti static needle punched felt filter bag has obtained the ideal effect in the domestic coal grinding and dust collecting system and the actual working condition of the flour mill. It has provided the user with considerable economic benefi and got the very high evaluation of the user.
Conductive fiber is mixed during anti static filter bags production.
Mix conductive fiber or conductive material into chemical fiber during needle punched felt production. Anti static filter bags are mainly used in industries such as flour dust, chemical dust and pulverized coal dust. Dusting cloth bag can be called the heart of the duster, and the selection of dust bag directly affects the result of the duster. When the dust gas passes through the dust collector, the dust is arrested on the outer surface of the filter bag, and the clean gas enters the filter bag through the filter material, so the selection of the dust filter bag is very important.
Weight: 500g/m2  
Material: Polyester/Anti static scrim  
Thickness: 1.8mm
Air permeability: 15m3/m2.min
Warp tensile strength:>800N/5 500px 
Weft tensile strength:>1200N/5 500px  
Warp elongation:<35%   
Weft elongation:<55%
Working temperature:≤130℃
Finish treatment: singed, calenered, heat set or ptfe tretament