90-95-100-130-136-150-200 micron (µm) NMO Monofilament Nylon Mesh Filter Bags
1. Data
Size: 1# 7*17" (180*430mm), 2# 7*32" (180*810mm), 3# 4*9" (102*230mm), 4# 4*15" (102*420mm), 5# 6*22" (152*559mm), other sizes can be custom made.
Micro rating: 90-95-100-130-136-150-200 micron (µm)
Filter Bag structure:
Bag body types: stitched
Bag top types: metal ring top, plastic ring top, drawstring top
Bag bottom types: arc shape bottom
Free Samples are available with freight cost covered by buyer or freight cost collection.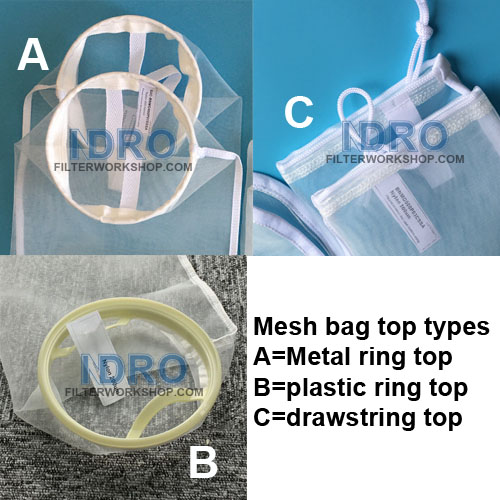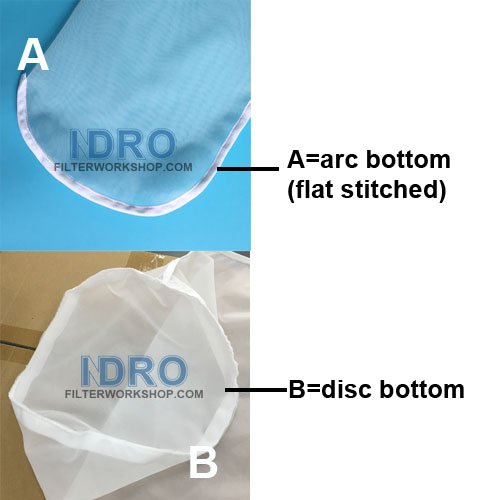 2. Features
-Economic
-High grade NMO monofilament nylon mesh
-Easy to replace.
-Manufacturer of 90-95-100-130-136-150-200 micron (µm) NMO monofilament nylon mesh filter bags
3. Applications
As one kind of industrial liquid filtration bags, 90-95-100-130-136-150-200 micron (µm) NMO monofilament nylon mesh filter bags are widely used in food and beverages filtration (sugar, syrup, nut/milk tea/coconut milk tea, juice/drinks), ink filtration, dregs filtration in pharmacy/biology, painting and coatings, aquarium filtration and other fields.
90-95-100-130-136-150-200 micron (µm) NMO monofilament nylon mesh filter bags applications examples:
Sugar filter bags
Syrup filter bags
Dregs filtration bags
Paint filter bags (car/auto industry)
Auto industrial spray painting filter bags
Aquarium filtration bags