Advantages of filter bags special for cement plant kiln tail from collector filter bags manufacturer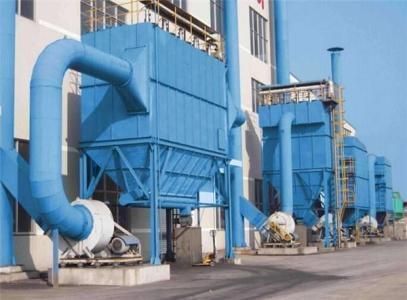 P84 filter bags produced in INDRO filtration is also called polyimide filter bag, is dust collector filter bags special used in cement plant kiln tail. It is with very good physical properties:
-The fiber cross-section has irregular three lobe section, which increases the fiber surface area, effectively traps fine particles and is easy to dust removal.
-P84 fiber has non flammability.
-P84 fiber has excellent chemical properties and corrosion resistance.
-P84 fiber is high temperature resistant and can run continuously at 240 degree temperature. It can withstand the instantaneous temperature of 280 degrees.
P84 filter material also has good economic benefis.
-Reducing the number and cost of replacing filter bag
-reducing the labor intensity of workers
-reduce the time needed to shut down due to the replacement of filter bags and the consequent loss of profits caused by the shutdown.
The company selects high quality fiber, made with the latest international technology. At the same time, the filter bag is specially made according to the different equipment to ensure the close fitting of the filter bag and the flower board, so as to avoid the leakage of the dust from the hole of the cell plate.
As a filter bag manufacturer, SIIC are making filter bags special for cement plant kiln tail, doing treatment of singing, calendered, heat setting, PTFE impregnated, and PTFE lamination of the filter bag according to the actual working conditions of the customers. And we provide service related with filter bags.
SIIC is in strict accordance with national standards, to ensure that the product pass rate of 100%.
It can ensure that the filter bag has no breakage, no big stain and so on.
Sewing of plastic coated bags: ensure that the surface of the laminating film is not damaged.
The distance between the filter bags is 25 + 1.
The comprehensive strength of the filter bag suture was >1000N.
Ensure that the filter bag is fully fitted with the cell plate.